"Caryn, I'm so thrilled to tell you that after taking your auditioning class years ago, working and returning to your scene study class this past fall, I am back to work on a great recurring arc on NCIS!!  I actually get to use some of my "funny" we worked on in class, and I'm playing a smart, confident, "kick-ass and take names" woman!  I also booked a great role in a USA pilot called "Common Law"…Working with you and Jessica definitely helped me get my confidence back and think about ways to be "in action" and add layers and color to my work.  Thank you and I hope to be back in class soon." – SARAH JANE MORRIS ( NCIS, Brothers and Sisters)
WHERE CAN YOU RISK AND FAIL IN ORDER TO TRULY GROW, IN A BIZ  THAT NOW FOCUSES ON INSTANT RESULTS AND 90 MINUTE WORKSHOPS?
Los Angeles:
Oct 24- Dec 12 ,2016  
Mondays 8 weeks  7:00-11:00pm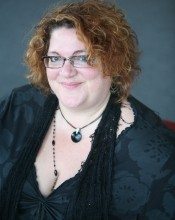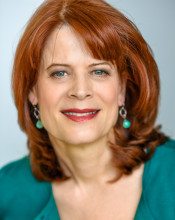 CARYN WEST  Acting Coach/Actress/Director   the only teacher selected only in both LA and NYC as one of  "THE BEST AUDITION COACHES" Backstage West & East polls  ( bio on name links)
and in LA only co-taught with: JESSICA  KUBZANSKY 
Director/Co-Art. Dir.  the [email protected] Court     
Recipient of the Los Angeles Drama Critics Circle's 2014 "BEST DIRECTION" Award & "Margaret Harford Award for Sustained Excellence in Theatre"
( Jess is on hiatus directing with a very busy directing schedule but still subs for me when I am working )
---
Developed over 10 years,  our class is philosophically designed to allow you the time and space to really delve into a script,  explore a character for a few weeks without expectation of a "performance" ; to venture into choices that might not be sure bets, to risk and fail in new modalities and really stretch: Strengthening your work ethic, reevaluating preparation and encouraging imaginative choices. Risk, fail and grow with roles that stretch you out of your comfort zone. It's about you and real working standards.
We want you to gain tools you can use in any medium to be a better storyteller and actor. We give you a script analysis system that galvanizes your choices and makes you stand out because of focus, high stake choices, and deep insights into character. Did you know you get to work on your scene every week?  And both an esteemed director and an actor coach/working actress are your teachers.
REGISTRATION at bottom of this page
---
SOME ALUMNI NEWS:
JIMMY O. YANG is a series regular on HBO's SILICON VALLEY and recently shot PATRIOT's Day starring Mark Wahlberg and LIFE OF THE PARTY with Melissa McCarthy
NECAR ZADEGAN  is now a regular GIRLFRIENDS GUIDE TO DIVORCE, was also a regular on Fox's RAKE with Greg Kinnear, EMILY OWENS MD,  and "24"

FANSHEN COX GIOVANNI's solo show ONE DROP OF LOVE  produced by Ben Affleck and Matt Damon, is now a film! and she is still touring the play around the country
ERIC LADIN ( BOARDWALK EMPIRE / MADMEN) is now a regular on THE BRINK
RAY FORD  was a regular on  both seasons of  "Don't Trust The B….Apt 23"  
 Class Agenda   4-6 scenes per class,  limited to 14! Expect to work nearly every week, this is not an observation class where you watch more than work.    REQUEST AN INTERVIEW FOR CLASS HERE ( attach pix/resume or URL to)
Warmups: Meditation and Body/Vocal warmups for better diction and projection, yes even for camera work
Dramaturgy- what is the event of the scene, function of the character in the storytelling
Script analysis- really breaking it down, the clues
Rituals,Secrets and Lies of a Character
Pursuing Actions
Character Private Moments- finding behavior not dependant on text
Comedy Dynamics
Physicality
Genre/ Style Work
Your "Mojo"- Truth, Memory, Substitution, Experience, Intuition
Risk taking- acquiring a new creative skill
Class exercises: trying out scary, brand new skills, centering and being present
The Walk : Character & Intentions in Physicality, Yatitudes , Energy and Focus
Etiquette and Rules of the World your character is in
the Invitation to fail without recrimination in the pursuit of new paths and to break out of type casting
(Incoming students need to attend a one-hour orientation about Script analysis and Preparation tools- usually held  one hour before a regular class)
SCENE STUDY POLICIES AND EXPECTATIONS HANDOUT
Tuition :    
LA early enroll by Oct 16 $400 , after  $500 8 weeks
NYC early enroll by  January 23, $400, after $500 8 weeks  (due in check or cash at first class of the month or through PayPal)
8 week commitment,  Interview / audition and industry referral required
Currently accepting appts:  818.693.4625 or Email Us! with pix/resume URL  ( IMDb or actors access)