A very incomplete list from current students and alum,  but you all inspire us!    (also see the TESTIMONIALS page )
2016: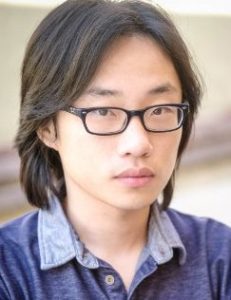 JIMMY O. YANG ( Scene Study and Audition Intensive alum): is now a series regular on HBO's SILICON VALLEY, Mark Walberg helmed PATRIOT'S DAY ( Dec 2016 release), and with Melissa McCarthy in LIFE OF THE PARTY (2018 release)
Stay tuned to list the many 2016 successes!
2015
October: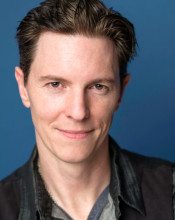 Jonathan Kells Phillips ( was on MASTERS OF SEX last month & got another 2 days this month on a HOUSE OF LIES! ) Below is what is working for him and very instructive about staying in Positive Action and Solution mode:
September: 
August:
Jilon Vanover  ( CSFA Scene Study alum and coaching client) just booked a lead in The Blank Theater's world premiere of the  comedy  SOMETHING TRULY MONSTROUS directed by Daniel Henning Sept 26-Nov 8, 2015! :  "Caryn helped me get back on my feet and back on stage. She inspired me to bring joy back into my acting when it had started to fade. She gets right to the heart of the scene and breaks it down in order to bring it to life. She is a trusted professional with real world expertise, and I am thankful to have her in my corner."
July:
CAROL HERMAN ( Scene Study alum)  reprised on BETTER CALL SAUL!! ( see February)
 June: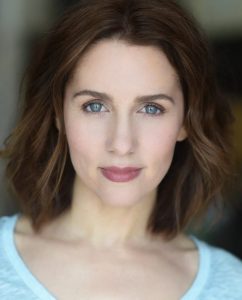 Tricia Paoluccio  What Caryn West helped me accomplish this year: I was so intrigued by the subject of her workshop…"The business has changed drastically in the last five years..Are you an actor who is ready for 2015?"  I knew I was not. I have been working and living in NYC for almost 20 years, relying upon old models and disappointed by the lack of action and forward movement in my career. I felt shy about joining social media and resistant to self promoting. 
She helped me visualize where I wanted to be and inspired me to tackle, step by step, some actions I needed to take to get there.  I finally got new headshots that I feel really look like me. I finally made a website (www.TriciaPaoluccio.com) which has been received well by my agents and colleagues. Rather than waiting and letting my career be defined by what appointments my agents get me, now I feel I know how to actually pursue things on my own.  Last week I had three film auditions which I got on my own.  And coaching with Caryn this winter, I booked the lead in a short film THIRTY MINUTES, and an episode on THE AFFAIR. 
I joined twitter …and I think its good. A huge thing I've learned and am aiming to do is to BUILD RELATIONSHIPS with casting directors by getting to know them…through social media, through taking those casting director classes, learning how they prefer to keep in touch and aiming to do that in really specific personal ways.  And I didn't realize how many of the little goals we wrote down in Caryn's class six months ago I've actually accomplished until writing this! She is a super valuable teacher, acting coach and artist herself and I feel hugely grateful to her!-  Tricia Paoluccio 6/8/15
May: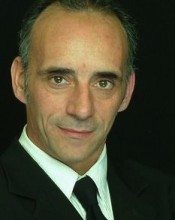 SIMONE MARIANI   "I was inspired the very first time I met Caryn, and  to have her as my audition coach. All her precious advice I keep it as a gift, and I wish many more fellow actors could have chance to work with her. Thank you Caryn coaching me on INFERNO, directed by Ron Howard  and have now shot in Budapest with Tom Hanks and Felicity Jones. Caryn West,  who else? "
April: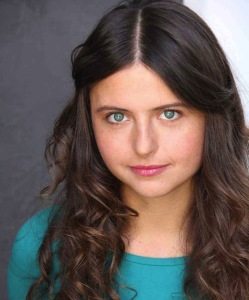 KRISTINA BIRK 
"I wanted to thank you once again for a very inspiring presence in my life as an audition coach! I recently booked 2
commercials as a writer and actor. I wrote a script and performed as a still photographer for the new Coach commercial (with Mariel and Langley Hemingway) we shot in LA – www.coach.com
And I will start shooting a commercial for a new Japanese watch in 2 days as well. Everything happened for a reason, and I have to say that everything you taught me came in handy, and made me feel a lot more
confident and self-promo savvy 🙂 Thanks for that and being a muse in many actors' lives."
March:
February: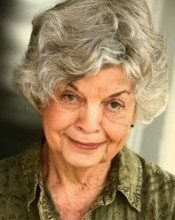 CAROL HERMAN ( Scene Study alum) 
is guesting on  BETTER CALL SAUL March 2!
January 2015:
FANSHEN COX GIOVANNI's solo show ONE DROP OF LOVE  produced by Ben Affleck and Matt Damon and toured the country in 2014 and 2015 , is now in preproduction as a film.
2014
May: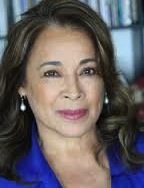 ALMA  ( FX's THE BRIDGE ) MARTINEZ:
"I booked a role on another indie film called Stevie D. Love the script and I play Senator Barbara Garcia. My scene is with the LA Latino Mayor clearly based on Villaraigosa. Looking forward to it! Your coaching did it again!–xo Alma"
---
February :
Jonathan Kells Phillips  (NY AUDITION INTENSIVE)  in "On the Money" at the Victory Theatre Center, Burbank, until March 23rd . It runs just a cracking 90 minutes, plus a 10-15 minute intermission, depending on how much wine you all drink… Tickets:  https://victorytheatrecenter.secure.force.com/ticket  video: http://www.youtube.com/watch?v=Qe_o-IRi6oM
---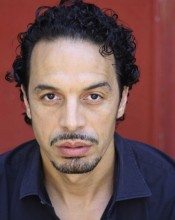 ALLEL AIMICHE  ( Coaching client, NY and LA Audition Intensive)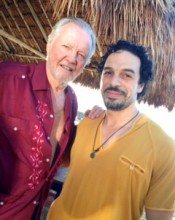 just returned from Tulum Mexico,  a week shooting a role as a Mexican drug lord on RAY DONOVAN and working with Jon Voight!
---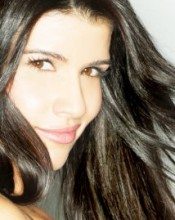 GINA LA PIANA  ( coaching client)
has a possible recurring guest on on ANGER MANAGEMENT opposite Charlie Sheen
---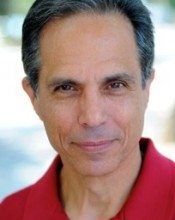 TOM MENDOLA   (current Scene Study)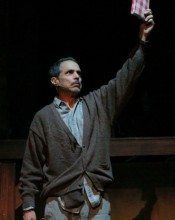 I auditioned today for the "Diary of Anne Frank" at the La Mirada Theater (Feb 20 opening). They offered me the role of Otto Frank. I start rehearsals on Monday, Jan 21.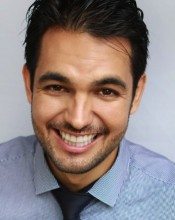 JOSEPH VALDEZ  (current Scene Study)
is taking over the lead part in Se Llama Cristina at the Theatre@Boston Court on Monday February 3rd and Wednesday February 5th. It is an exciting, beautiful new play by Octavio Solis. More info on the play: http://www.bostoncourt.com/events/193/se-llama-cristina
Info on the playwright: http://www.octaviosolis.net
---
January 2014: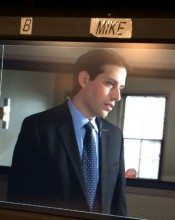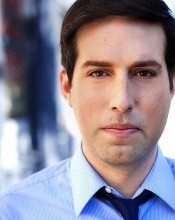 DENNIS BAKER ( Scene Study Alum): "I booked the role of a public defender on CRIMINAL MINDS. I shoot in January. The scene is opposite series regular Thomas Gibson, who plays Aaron "Hotch" Hotchner. The episode was written by show runner Erica Messer and retired FBI Supervisory Special Agent and show consultant Jim Clemente.  Gibson also directs the episode." ( It airs Wed., 02/26 at 9pm/CBS)
---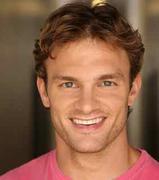 DALE DYMKOSKI  ( Audition Intensive alum/ coaching client)
is the lead in the regional premiere of the  play TRIBES at the Ensemble Theatre Cincinnati opening JANUARY 29-FEBRUARY 16, 2014 (2012 DRAMA DESK AWARD FOR OUTSTANDING PLAY
---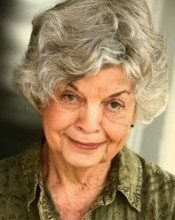 CAROL HERMAN ( Scene Study alum) 
just booked and is shooting a role on RAISING HOPE!
---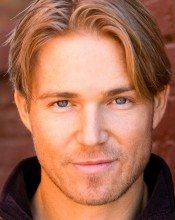 Jilon VanOver  (current Scene Study)
is recurring now in Disney's MIGHTY MED series and reportedly have fun in his work.
---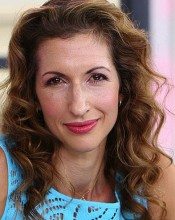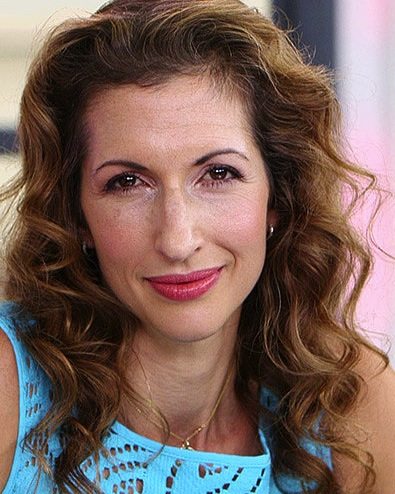 ALYSIA REINER (NY Audition Intensive ,and best known as Thomas Hayden Church's fiancee and then bride in the Oscar-winning cult film favorite "Sideways") wraps her second season of  ORANGE IS THE NEW BLACK, playing FIG, the assistant warden in the new series by Jenji Kohan who created WEEDS,  and she also recently finished the film  LIFE ITSELF  with Morgan Freeman and Diane Keaton. 
---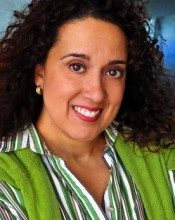 EILEEN GALINDO ( current Scene Study and Audition Intensive alum)  
is doing the Golden Age Play Project with Luis Alfaro  at USC this month and joins the cast of the hit  animated Disney Show "Sofia The First"  in 2014!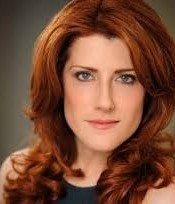 JODIE BENTLEY  (Audition Intensive Alumni)
produces and acts in the new Sci Fi horror film THE JOKESTERS  to begin shooting in February. (and Caryn auditioned and got a part too as the villain's mother! a part in all of the 3 film series). She also stars in the scifi short she coproduced THE PROGRAM and can also be seen in the short GOOD.
---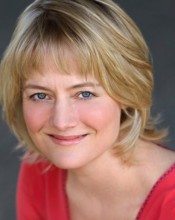 CAROLYN CROTTY  (Scene Study and Audition Intensive alum) :
Carolyn has a role in the documentary feature "Crotty's Kids" which premieres at SXSW Film Festival this spring.   Crotty's Kids www.crottyskids.com
---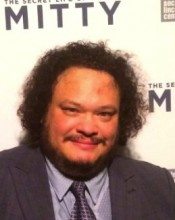 ADRIAN MARTINEZ (Audition Intensive Alumni)
can been seen in a very large part in THE SECRET LIFE OF WALTER MITTY
---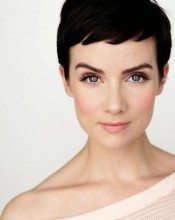 VICTORIA SUMMER (Scene Study & Audition Intensive Alumni, and coaching client)
is on a roll with SAVING MR BANKS and TRANSFORMERS, and booked the lead opposite Chris Klein in a new feature that just began shooting.
---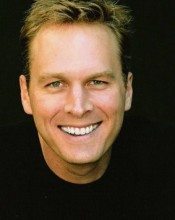 J RICHEY NASH  ( Audition Skills Alumni both coasts)
is doing a new play Wasatch Theatrical's production of "Inherit the Wind" at Grove Theater Center in Burbank  til Mid March
---
2013:
ANGELA McEWAN ( Nov. 2013 Audition Intensive)
opens in the film NEBRASKA and was featured in the LA TIMES article:  "Alexander Payne finds the faces of 'Nebraska":
DAVID CADE (Scene Study and Audition Intensive alum)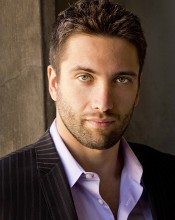 is currently shooting a lead in the movie BIGGER THAN THE BEATLES as Terry Melcher.
And another alum DMITRY CHAPLIN (Scene Study alum) just acted and choreographed him on BIG TIME RUSH
---
LIVIA TREVINO  ( current Scene Study and Audition Intensive alum):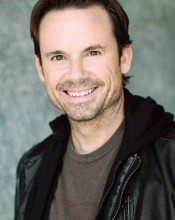 MATT NOLAN (Audition Intensive alumni)
has been cast in the  Clint Eastwood directed film "JERSEY BOYS" . "Supporting role,  but big credit!"  
---

CHRISTINE UHEBE  ( my Strasberg student alum) just nominated for "Best Supporting Actress" at the London International Film Festival 2013 !!! 
---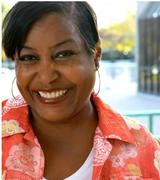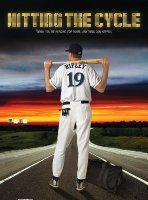 J . RICHEY NASH   (Audition Intensive both coasts) wrote & starred in the baseball   movie HITTING THE CYCLE  Aug 20,  it just became available on  DVD, VOD, & digital download
---
At the HOLLYWOOD BOWL 7/26/13:
I couldn't get a ticket to see Audition Intensive alumni LESLIE STEVENS  and ALEXIS CARRA perform in this , but here they both are as someone captured it quick! Wonderful ladies , and all in a 2 week rehearsal period! Wow!  CELL BLOCK TANGO on youtube
  ELAINE HENDRIX and GINA LAPIANA  are still rocking in NYC in the play  IT'S ONLY SEX at The Actors Temple 339 W. 47th St. (between 8th & 9th Ave)
PAULA ELIOTT  (Current Scene Study) just auditioned for a Guest Star on "Longmire" (down to the last two) and booked a nice Co-Star on "Ironside" this month. 
---